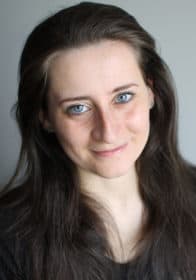 Marie Mrusczok, Founder and President
Marie has a specialization in killer whale conservation, and has worked in protecting orcas on the Canadian / U.S. West coast, as well as in Scottish and Icelandic waters. She came to Iceland in January 2014, and is also the head guide of Láki Tours Whale Watching. In this position she observes the killer whales around Snæfellsnes all year round, and knows most of them by heart. She is the author of the Orca Guardians ID Catalogue which is updated on a regular basis. Marie is a strong advocate of non-invasive research.
During her Master studies in Canada and Germany, she focused on the practical implementation of whale watching laws and guidelines which are particularly protecting killer whales around the globe. She has also worked for the United Nations CMS, and helped in developing a Wildlife Watching Code of Conduct for member states. Marie is originally from Leipzig, Germany.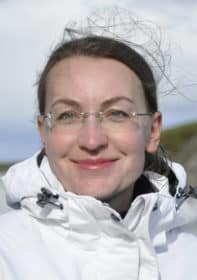 Menja von Schmalensee, Co-Founder and Vice President
Menja (born 1972) is a biologist and has since 1997 worked on numerous research projects involving wild mammals and birds in Iceland. She specializes in behavioural ecology but has also been actively involved in animal conservation and general protection of nature. In 2010-2013 she led revision work on the Icelandic legal framework on the protection and hunting of wild birds and mammals (including marine mammals) as the chairman of a minister appointed committee. She has been the section manager of behavioural ecology at the West Iceland Nature Research Centre since 2002.
She is an enthusiastic spokeswoman of animal welfare and protection, a children's books author in her spare time, and has been living in Iceland since she was eleven years old. Menja is originally from Denmark.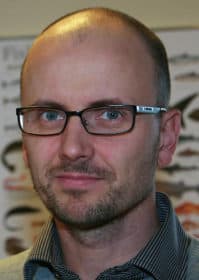 Róbert Arnar Stefánsson, Co-Founder and Secretary
Róbert (born 1972) is a biologist and since 2001 the director of the West Iceland Nature Research Centre. He specializes in population ecology of mammals and birds and has been involved in numerous research projects since 1996. He has also been engaged in several projects on environment protection and animal rescue. Growing up in the Eastern Fjords of Iceland, he got enthusiastic about orcas early on, observing them chasing herring into the fjords. He has great appreciation for the unspoiled wilderness and loves spending time hiking in mountains and watching wild animals. Róbert was born in Reykjavík, he grew up in Fáskrúðsfjörður, and has lived in Iceland his whole life.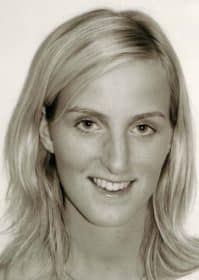 María Björk Gunnarsdóttir, Co-Founder and Treasurer
María studied political science and involved conservation in her work whenever possible. She has actively been involved in cetacean conservation in Iceland since 2010, and wrote her Master thesis on Icelander's attitudes towards whaling, in order to better understand the situation. She's currently a project manager for IceWhale, the Association of Whale Watching Companies in Iceland. She was actively involved in establishing IceWhale's Code of Conduct for Responsible Whale Watching, and has lead workshops on the code of conduct and conservation issues. Prior to that she has worked as a whale watching guide in Iceland and has taken part in international cooperation on responsible whale watching. María originally comes from a small fishing village in the Icelandic West Fjords, but resides in Reykjavík.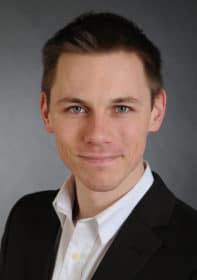 Stefan Wrabetz, Translator and Interpreter
Stefan is a translator and interpreter who is currently based in the Netherlands. His working languages are German, English and French, though he also has a solid grasp on Spanish, Japanese and Dutch. He specializes in science and technology (particularly automotive) subject matter, but his interests extend to many other areas.
Stefan has worked both as a translator for the Council of the European Union in Brussels and for Volkswagen in Chattanooga, Tennessee. He is a nature-lover and was enchanted by the Icelandic landscapes and wildlife during a visit to Grundarfjörður in 2014. Stefan is originally from Leipzig, Germany, but grew up in New Zealand.