Report a Sighting
If you have seen orcas around Snæfellsnes or anywhere else in Iceland/the Northeast Atlantic, we would be extremely interested in more information and pictures of the animals you have seen! You may have spotted them from land, on a ferry, or from a cruise ship. Any information helps us to better understand seasonal movements and behavior of "our" orcas! Contact us here.
Become a Volunteer
In this spot we will inform you about volunteer positions with our organization, once they become available. At the moment we are not having any vacancies. Check this page regularly for updates on possibilites to work with us! If you would like to help us in the meantime, you can spread the word about our work – the more people interested in the protection of orcas, the better!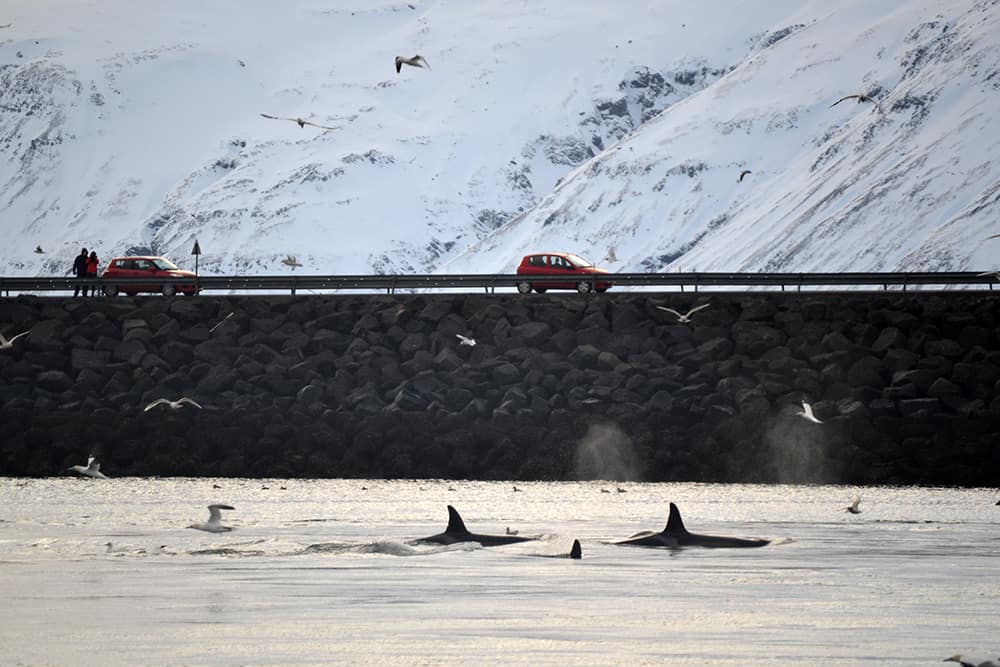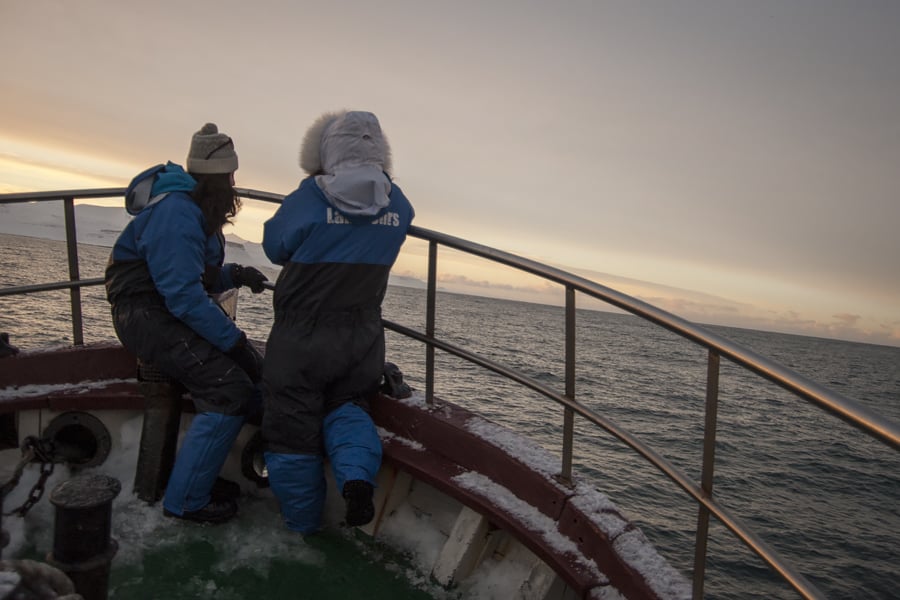 Our Logo
Our Orca Guardians logo was designed by Giancarlo Landini, who is a Chilean designer, painter and musician. He has more than 15 years of experience designing not just logos, but artworks in general. The logo features Snowflake (SN054), who is a regular winter visitor to our area, and one of the most iconic females in the population. She is easily recognizable through three nicks in her dorsal fin, which are also displayed on the logo. The background shape is a shield, symbolizing protection for orcas – the core task of Orca Guardians.