Choose Your Orca
Click on the fin pictures below to read short portraits of these very charismatic Icelandic orcas we see around Snæfellsnes on a regular basis. They all have their own story and personality!
… and you can even adopt them! As a thank-you gift for a small donation, we will send you a complete and individual adoption package of the orca you choose. At the same time, your donation helps us protect the orcas of Iceland. Read more about how it works and what's included here. You can also make a donation without adopting an orca.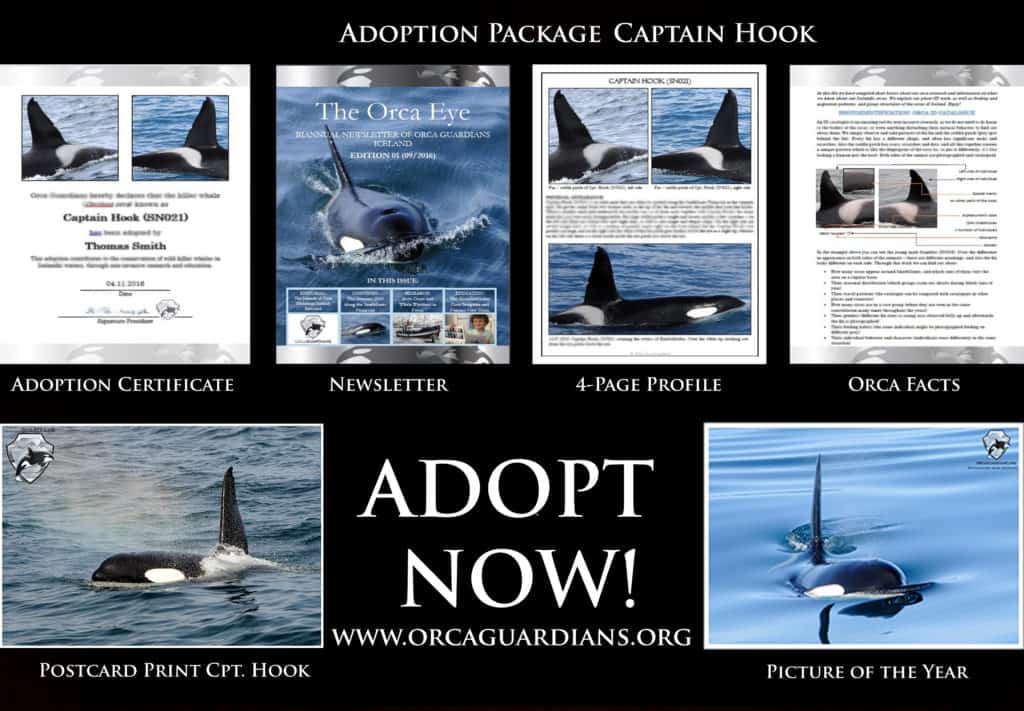 Thank you very much for your contribution – it makes a big difference!
Showing 11–12 of 12 results